Two weeks ago, was the annual Route 66 Nationals in Chicago for the NHRA tour, and along with it comes the infamous JEGS AllStars for those special sportsman racers who qualified. This event is special because it's been home to the AllStars for over a decade and is really about highlighting the "best of the best" as I borrow a quote from NHRA President Glen Cromwell.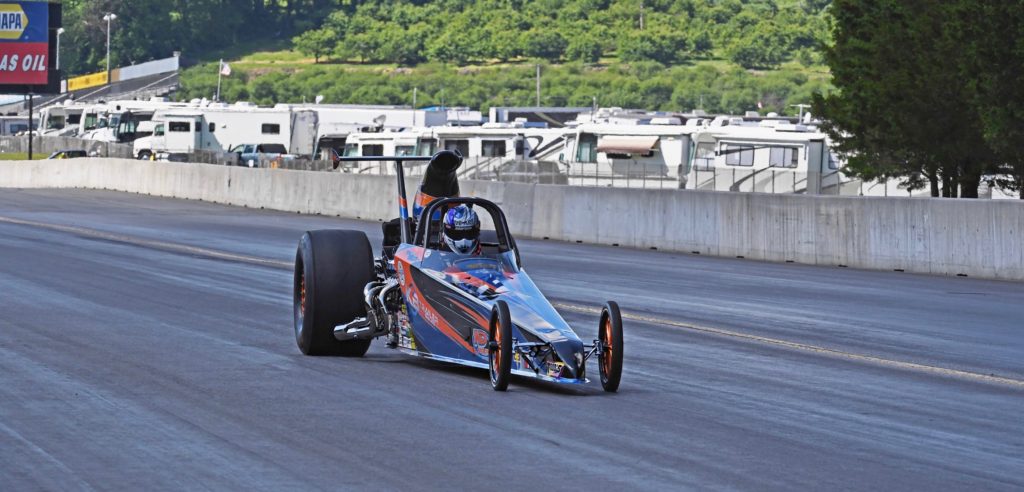 For many racers, getting to represent their class in their division at the JEGS AllStars is a dream and something many look to cross off the bucket list, while few ever do. If you have had the opportunity to experience and achieve this feat, you know how special and difficult it is.

I am fortunate enough that I was able to represent Division 1 in Super Comp for the 2019 JEGS AllStars and I'll be the first to admit, it was surreal. The atmosphere is something else at Route 66 and from the moment you make the trip there, you're treated like one of the Pro Teams.
From our own special stacking line and priority pitting on the pavement, to being reimbursed for our travels to our introductions (or lack of, in 2019) and everything in between. It really is a special event and moment for all of the Champions and qualifiers representing their respective divisions.
The National Event
Taking a step back for a moment we'll find our focus on the National Event. With qualifiers on Thursday, this was our opportunity to get the car setup and dialed in for Route 66. It was also our first-time racing at this facility and being in division 3 (which I enjoyed a lot). By the end of the day we had made
our passes and felt good about where we were sitting for Friday morning's first round, as with many National Events the sportsman schedule follows (round 1 and 2 Friday, 3 and 4 Saturday and 5 and 6 Sunday).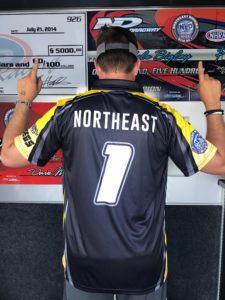 Friday morning comes along and it's random pairing for round 1. I draw Tim Foley who's .032 and 8.862 couldn't beat my .019 and 8.874 giving myself the win on the double breakout.
Round 2 it's Tom Clark and I squaring off for a spot into Saturday's program. For myself, it was all about making it to round 3 so I had a morning shot before the JEGS ALLSTARS. The tree drops and Tom hit's a nice .005 to my .017 and as we speed down the quarter mile Tom breaks it out 5 thou to my 8.922.
Saturday morning is here and round 3 is being called at the crack of dawn. This time around I have Cody Webber and drop a .008 out of the gate to his .027 and close the stripe up to .003 giving myself the double breakout win 8.897 to an 8.881.
Round 4 I find myself across from division 3 youngin and fellow Finance Student Megan Strassweg as we battle for a spot into the Finals for Sunday. The tree drops and I run out of talent leaving second to Megan's .011 with a .031 my worst light of the week and put it on an 8.915 giving Megan 1 hundredth of stripe to work with as she best's my time with an 8.921 for the win.
JEGS ALLSTARS EVENT
The Main Event took place on Saturday about 30 minutes after round 4 of the national event. With pending thunder storms rolling in the pace was definitely a bit rushed and coming off a 4th round loss again didn't help the rhythm I had going an hour ago.
Heading into round one, my teammate Mike Robilotto (division 1 blocker) and I had successfully qualified on opposite ends of the ladder (perfect). Mike draws Ray Ray Miller for round 1 and comes up short with a late 40 reaction time and then a down track timing issue. I now had to face off against Randy Beck division 6 racer. I was put into the left lane and unfortunately due to a variety of factors which we'll save for another conversation, missed the tree flinching red and ending my shot at both double-ing up and winning the AllStars.
Although neither the National Event or JEGS ALLSTARS event went the way I had planned and hoped, it was still a great experience and showing to start the season off for points. I look forward to the next time I get to represent in the AllStars and have my shot at redemption, but until then, catch me at the Norwalk National Event coming up in a couple of weeks.