Kyle Bigley Motorsports is a professional drag racing team based out of West Milford, NJ. Kyle and his father Ed combine to campaign two purpose-built competition vehicles in drag racing events throughout the United States. Kyle virtually grew up at the race track with his father, watching and learning the sport of drag racing. Thanks to many years of competition and on-track success paired with building the Bigley Motorsports brand through social media and personal relationships, Kyle has become one of the prominent young drivers in sportsman drag racing and earned a reputation of being one of the most recognizable and respected young competitors in the country.
Kyle first got behind the wheel and enjoyed a lucrative junior dragster career earning himself over 30 event wins, 2x back-to-back track championships as well as winning the first ever $5,000 shootout at Bristol Dragway's Eastern Conference finals…making him one of the most coveted junior dragster drivers in the nation before graduating to full size cars. Along the way, Kyle played baseball, football, snowboarded and attended Penn State University earning his Bachelor's Degree in Finance and Economics.
At the age of 17, Bigley transitioned into the full-size ranks continuing his winning ways and success. Competing at the toughest track in one of the toughest divisions in the country, Bigley went onto many final rounds in his first season and finished 3rd overall in points, an impressive start for any 17-year-old. Along the way he competed in Super Comp at the NHRA divisional and national event level taking home the Numidia Divisional win in 2018 at his former home track along with many other accomplishments in Super Comp.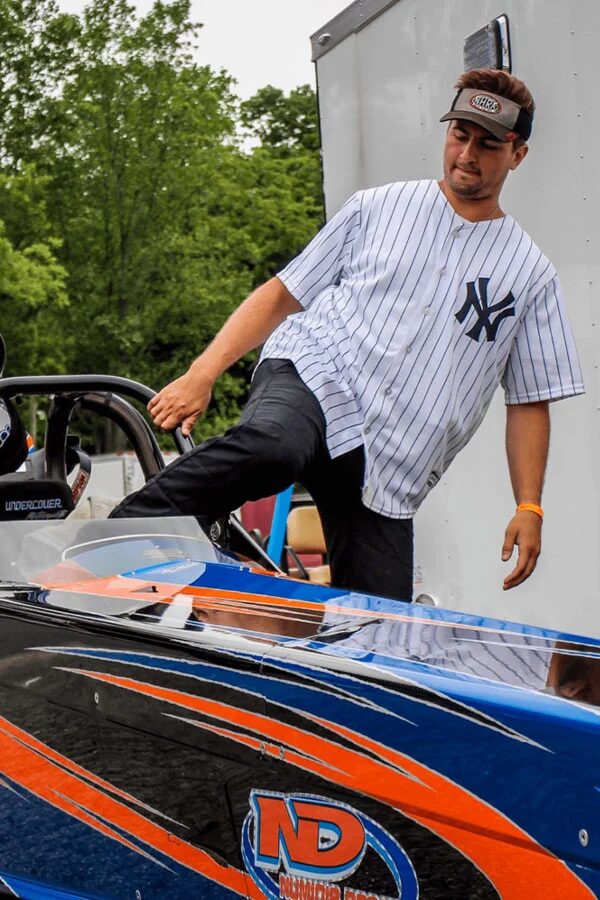 Interested in working with Kyle Bigley Motorsports? Send us a message and we'll be in touch!